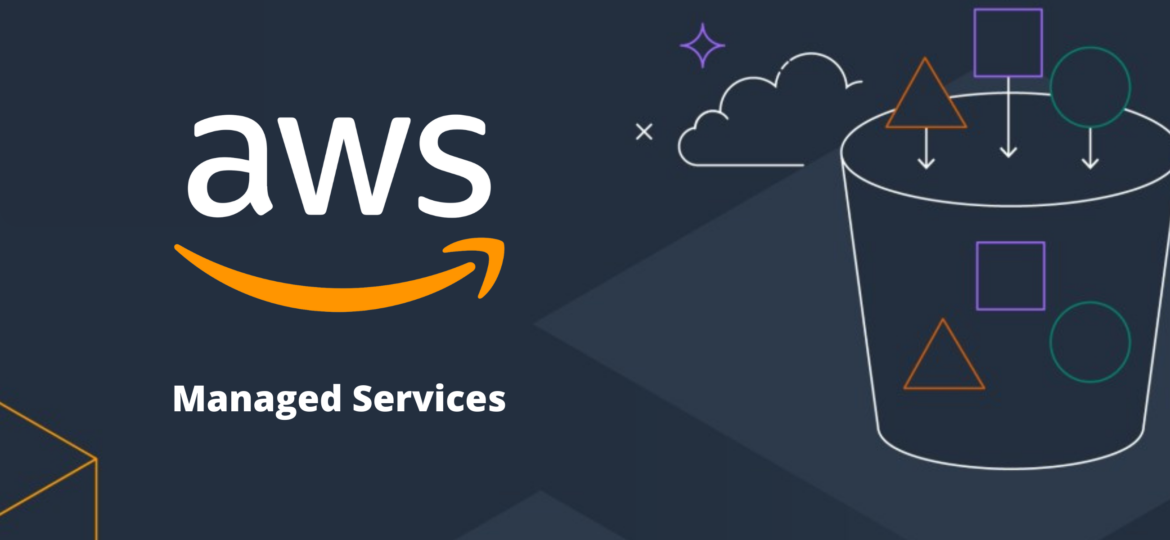 Managed Cloud Services have become a staple in recent years for many businesses. If you run open-source systems such as Kubernetes there are clear advantages of outsourced management of cloud resources that can't be ignored. One such cloud service is AWS Managed Services (AMS).
AMS is a managed service provider (MSP) run by Amazon. It handles infrastructure management and cloud operations in an efficient management platform with service support. The service is typically aimed at large enterprises that are looking for a simplified way to migrate their data centers or use staff augmentation to operate their cloud systems. This managed service helps automate cloud operations so you can focus on software development. Using AWS managed services is a win / win.
Estimated reading time: 6 minutes
What is AWS Managed Services?
A managed service typically refers to the management of a particular service by a third party that is not within your company. In this case, it refers to the use of Amazon's web services, infrastructure tools, and cloud engineers through Amazon's Managed Cloud Services.
The purpose of this is to provide you with additional support 24 x 7 x 365 with robust monitoring and services. This is so you can keep an eye on the health of your workflow and servers. Additionally, AMS helps respond to incidents and manage your infrastructure. It typically includes maintenance tasks such as keeping the entire system updated and patched correctly. It may include specific automated tasks such as application deployment and ongoing management of pipelines.
The benefits of AWS Managed Services
There are a number of benefits to using AWS managed services.

Reduces operating costs
When outsourcing your cloud-managed services, you could greatly reduce your overall operating and networking maintenance costs. This is because you don't need to hire a dedicated staff member to monitor and maintain your web services and cloud-based applications and systems. Managing infrastructure requires a specialized skill set which can be expensive for small to mid-sized businesses. If your network is relatively simple and your use for cloud-based systems and processes is straightforward, then AMS is for you.
With an AWS managed services provider, outsourcing becomes a more viable and effective option that can save you thousands each year. It makes it much more affordable than an in-house IT department and can help sustain your business's growth.
Fast response times
A huge reason to consider AWS managed services is for the quick response times from specialists. Whether you're looking to ask a question about optimizing your AWS cloud costs or need constant monitoring and alerts about the condition of your infrastructure, you'll always have access to a trained technician.
This gives added peace of mind to many business owners and technology departments and ensures that the software and hardware side of your company is always functioning correctly.
Scalability and flexibility
Cloud-managed service providers offer businesses a flexible and scalable option for managing their services and infrastructure. Some smaller businesses only need a single technician to help them manage their cloud-based functions. However, others may need a dedicated team to help them scale their cloud services to accommodate rapid business growth.
With flexible solutions that are available for any business size and technological requirement, you're sure to find a cost friendly managed services provider that meets your needs. There are multiple different payment options and plans available, and you can always upgrade or downgrade your service as required.
Disaster recovery
Businesses will eventually become so reliant on cloud services that any kind of disaster could drastically affect their business. These cloud-based services need protection from hiccups. Should a hardware failure or a physical problem in the data center happen, then it's important to have the right backup solution to preserve your data. Ensuring it can still be accessed in times of failure. This is critical to having a successful cloud operation.
Disaster recovery solutions in AWS Managed Services offer resilience and help maintain business continuity. Any good AWS managed services provider will have backup solutions that offer plenty of redundancy to give added peace of mind and confidence.
Predictable costs
Cloud-managed services offer a predictable cost every month and every time the service is used. With a consistent monthly bill and no surprises, you know exactly what to expect from the service you sign up for. If you need more features or assistance, then you simply increase the amount you pay and receive a more comprehensive service.
Tiers of AWS Managed Services
The two main AWS managed services offered are; AWS Managed Services Accelerate and AWS Managed Services Advanced.
AWS Managed Services Accelerate offers features to augment your team's capabilities for operating AWS workloads. It offers more flexibility to choose a level of operational support that best meets your long-term needs and goals.
On the other hand, AWS Managed Services Advanced offers a more comprehensive suite of services. It's an operational plan that offers preventative controls via a change management system within an AWS managed landing zone. This provides a fully operational solution but trades some flexibility for increased operational rigor that aims to protect critical business applications.
While the services offered by both are mostly similar, there are a few key differences to keep in mind. The Accelerate service does not offer landing zone and account operations, provisioning and change management, and IT service management integration.
AMS Services
AMS augments your team's capabilities for operating AWS resources through a variety of service offerings. From a fully managed service desk managing incidents to logging, monitoring, and alerting, AMS has you covered.
Additionally, the AMS team will work with your finance team to help optimize cloud costs. This can help to get the most out of your cloud investment. AMS also offers various SLA tiers and certified cloud architects to help with the operational challenges of cloud computing.
Here is a complete list of the AMS Services:
Service Desk
Operational Monitoring
Backup Management
Cost Optimization
Logging
Reporting
Service Delivery
Patching
Access Management
Security Management
How much do AWS managed services cost?
The cost of AWS managed services depends heavily on the type of services you're looking for and at what scale. AWS Managed Services offers you a pay-as-you-go approach for pricing for cloud services. With AWS you pay only for the individual services you need for as long as you use them. The price of AWS Managed Services is calculated based on the number of instances and the usage fees of all other AWS services within the accounts AMS manages.
How can Gennovacap help my Company?
Gennovacap's Devops Professional Services practice is the bedrock of modern cloud services. Our devops services and managed cloud services team can help you setup and run your AWS Managed Services. We can also help migrate your application to cloud, automate and scale cloud infrastructure while ensuring continuous delivery and continuous integration for your applications. In addition to utilizing our best practices for cloud, our managed cloud services team can help you run your AWS Cloud Infrastructure while lowering your AWS cost.


[hubspot portal="3970341″ id="94c98f33-2b0f-4df5-a88b-1357f1d1df8b" type="form"]