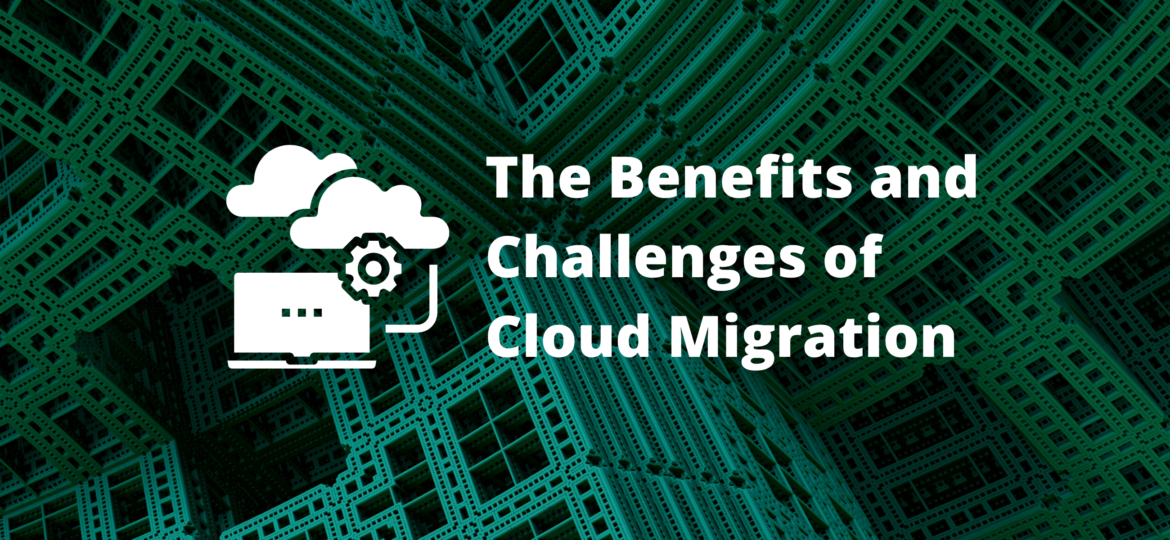 Cloud computing has boomed in the last decade and cloud adoption is at the top of every tech exec's to do list. More and more companies are considering migrating to the cloud, but what does cloud migration mean, what does the process involve, and what are the benefits and challenges? In this article we will cover this topic and explain how Gennovacap can help your company with cloud migration services.
Estimated reading time: 8 minutes
Introduction: What is cloud migration?
Cloud migration is the process of moving digital assets, such as data, IT resources and applications to cloud infrastructures. In most cases, businesses interested in cloud migration want to modernize systems. They want to move data from traditional infrastructures, computer rooms, IT suites and data centers to the cloud.
Statistics suggest that cloud computing is growing at pace, with almost 95% of enterprises already making use of cloud services through cloud migration strategies. By 2025, it is estimated that cloud servers will store more than 100 zettabytes of data.
Types of cloud migration
There are three main types of cloud migration:
Software as a Service (SaaS)
Software as a Service is a form of cloud migration that involves using software provided over the Internet. With SaaS, we lift the software from data centers and move them to workloads on the cloud.
Platform as a Service (PaaS)
Platform as a Service (PaaS) provides a blank canvas for DevOps engineers to create, modify and scale apps with cloud native infrastructure. This method removes all worry about infrastructure, storage limitations or compatible operating systems. Thus, your software becomes unstoppable and highly scalable.
Infrastructure as a Service (IaaS)
Infrastructure as a Service involves relocating infrastructure to the cloud. The most common example of this approach is leasing a server through a cloud provider. The provider retains ownership of the server and is responsible for management, maintenance and updates. Examples of IaaS include Google Cloud Platform, Microsoft Azure and AWS.
What tools are used in cloud migration?
The amount of data we produce and use is increasing year on year. Studies suggest that by 2020, we were creating 2.5 quintillion bytes per day. When dealing with large amounts of data, it is beneficial to utilize dedicated cloud migration tools to facilitate a seamless transition. There are several cloud migration tools available, including:
AWS Cloud Migration Tool
With the AWS cloud migration tool, you can transfer data into and out of the cloud rapidly, undertake data migration and use continuous data replication across different places. This tool also targets efficiency and provides protection against downtime for apps that are reliant on cloud function.
Azure Migration Tool
The Azure migration tool provides integrated migration capabilities, which track migration processes and facilitate the smooth transfer of digital assets. Users only pay for the services they need, which makes this an effective solution for businesses.
Corent SurPass Cloud Migration
This tool is known for offering speedy conversion processes to turn apps into SaaS applications.
Cloudhealth Cloud Migration by VMWare
The Cloudhealth tool offers reporting and analytic features to align infrastructure with company objectives, operations and requirements. It also enables individuals or teams to identify new measures and implement new policies to optimize performance.
Densify
Densify is an excellent tool for business owners and IT departments that are considering multiple cloud services and providers. This tool enables you to make comparisons before you reach a decision, and it also offers a free trial.
Carbonite
Carbonite is famed for its protective capabilities, with one of the primary aims is to prevent downtime and data loss.
Picture credit: https://pixabay.com/illustrations/iot-internet-of-things-network-3337536/
What are the benefits of cloud migration?
Surveys suggest that 68% of CIOs ranked migrating to the cloud, moving to hybrid cloud, or expanding cloud services as the most significant driver for IT spending in 2021. Migrating data and applications to the cloud offers a raft of advantages for organizations across all sectors. Key benefits of cloud migration include:
Optimized costs
Most businesses run on tight budgets. Migrating to the cloud is an effective means of saving money and reducing IT expenses while benefiting from access to advanced systems and services. When you work with a cloud provider, you pay for the services you use. You also have access to the perks without kitting out an IT department or hiring a team of IT experts.
If you choose to migrate to the cloud, you can divert funding that would have gone to maintenance, upgrades and updates to other departments or development projects. But, if you switch to cloud computing, your provider will cover upkeep costs, leaving you with more money to invest in innovation or growth. Thus, small, medium, and large businesses can benefit from streamlining outgoings and saving on IT by optimizing costs through cloud migration.
Flexibility for employees
Remote work was becoming more commonplace before the pandemic, but the Covid-19 crisis has undoubtedly impacted the way businesses operate and where employees work. Research indicates that in 2020, over 70% of US employees were working from home. One of the most significant benefits of cloud migration for company directors and employees is greater flexibility using cloud based systems.
Whether you manage remote workers or you have employees who combine working from home with going into the office, the cloud offers a range of benefits. With access to cloud applications and services, employees can work almost anywhere. Additionally, business owners don't have to worry about a decline in productivity or efficiency if employees are forced to change plans.
In the aftermath of the pandemic, flexibility will be instrumental for employers, as studies show that it is now a driving factor for the majority of employees. Many employees (51%) now consider flexibility more important than salary. By embracing innovation and taking advantage of the cloud, businesses can offer more flexibility for their workforce. This will benefit existing employees, as well as helping organizations to attract top talent.
Scalability
Cloud computing is incredibly flexible and adaptable, making it suitable for businesses that are scaling up. Furthermore, automated cloud resources scale down when demand falls. Organizations can quickly scale up in line with growth and increased workloads. The process is much simpler and faster than traditional methods.
Without the cloud, an IT department would have to buy and set up servers, invest in network equipment and ensure they had the right software licenses. With the cloud, companies can access the resources they need as and when their requirements change. Being able to scale up rapidly enables business owners to also capitalize on market growth and opportunities to take advantage of increased demand for products and services.
Enhanced data security
Data security should be a priority for every business. If you migrate to the cloud and you work with a reputable provider, you can benefit from enhanced security knowing sensitive data is safe. You can also take advantage of compliance guarantees. In addition to security measures and updates, the cloud also offers enhanced safety because there is no risk of physical theft.
Faster deployment
The cloud provides businesses with the opportunity to be more agile, which is crucial in the 21st century. With cloud computing, you can enjoy faster deployment and enhanced performance. You can respond to new or changing trends rapidly and you can also develop, test and implement applications swiftly.
Built-in backup and recovery capabilities
It is no secret that downtime is costly, both in terms of financial losses and damage to your reputation. According to Gartner, the average cost of downtime is estimated at $5,600 per minute. The cloud has built-in backup and recovery capabilities to protect company reputations and enable businesses to minimize risks and disruptions.
What are the challenges of cloud migration?
There are several advantages of cloud migration, but there are also challenges. These include:
Integration strategy
It is common for businesses to enter into the cloud migration process without a clear strategy. To execute a seamless transition, it is essential to have detailed, robust plans in place.
Data security management
Data security and compliance can be a challenge because cloud providers typically utilize a shared responsibility structure, which relies on the client to implement measures to protect their data. The provider will assume responsibility for the infrastructure but not the individual workloads.
Proper employment training
Cloud migration represents a change in the way businesses work and employees may not be familiar with cloud applications and capabilities. Providing training can also help employees to adjust and ensure they are able to make the most of the benefits of cloud computing.
Potential ambiguous costs
While cloud migration can be a cost-saving measure for organizations, cost of services can occasionally be difficult to estimate. Every business should outline KPIs before migration and research fees so that they have an accurate idea of how much services will cost on an ongoing basis.
Summary
Cloud migration is the process of relocating digital assets to the cloud. More and more organizations and businesses are embracing cloud computing. There are several benefits of moving to the cloud, but there are also challenges. If you are considering cloud migration, it is essential to plan in advance, seek expert advice and make use of cloud migration tools.
How can Gennovacap help my company?
Gennovacap's devops advisory services and cloud migration services are the bedrock of our cloud consulting services. Our cloud services team can help you successfully migrate to any public cloud environment.




[hubspot portal="3970341″ id="94c98f33-2b0f-4df5-a88b-1357f1d1df8b" type="form"] [hubspot portal="3970341″ id="94c98f33-2b0f-4df5-a88b-1357f1d1df8b" type="form"]