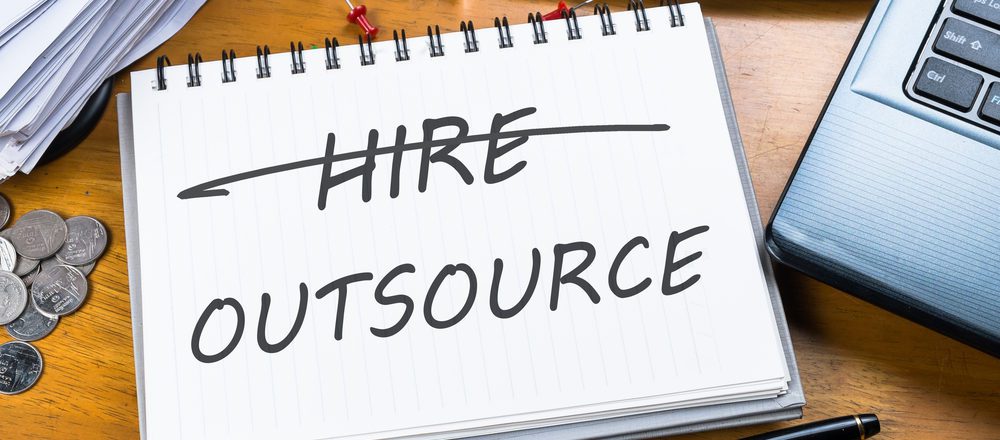 If you've decided to build a mobile app for your business, chances are you've considered outsourcing app development. But after Boeing's colossal software failure earlier this year, you may have concerns about how to outsource app development safely – and clearly, those fears are not unfounded. But with the right selection process, you can choose to outsource successfully.
Choosing the right firm to outsource app development
First, create a list of selected companies that fit your hiring needs. Be sure to take the size of the company and their level of expertise and professionalism into consideration. And take the time to read through third-party client reviews of their work on sites like Clutch; you want to know what their clients say about their work.
From there, you can determine if the team has capabilities to scale up or down, along with the resources and technical capability to fit your needs.
What to be mindful of when outsourcing
It's important to be mindful of your own capabilities when you outsource app development, especially if you're looking at independent contractors. If you're not a particularly tech-savvy person, it may behoove you to find a solid technical team that's based in the U.S. for assistance. A good tech team can help you execute your plan and ensure that nothing is lost in translation.
If you've got a tech expert on your team already who can manage the development process, hiring a team of independent contractors to build out your app is doable. But even then, there is a lot of project management to take on: Design, development, product and quality assessment are all major tasks. Good firms will typically take on the responsibility of managing and delivering to all these areas. While independent contractors may seem like a great value, they may not be the best fit for your needs.
Selecting your project type
After you've gotten your list of potential choices together, see if they offer different payment models. Find out if they do project-based work or hourly, if they offer staff augmentation or if they'll take a deposit up-front. Flexibility in payment modeling is ideal for customizing projects to a client's needs, and is an indicator of a good firm. At Gennovacap, we offer the full range of flexible payment models when you outsource app development:
Project-based work – Pay for a set of agreed-upon deliverables in small sprints. This helps control costs, but requires more upfront planning, architecture, and design sprints.
Hourly work – Pay for the work as you go. This is the most flexible option for projects that don't have a well-defined scope of work.
Deposit up-front – You have a well-defined scope of work and you want it completed quickly. An up-front deposit allows you to hire a lot of developers quickly and get work done at a rapid pace.
Staff Augmentation – You have so much extra wok, you need immediate mid-to-long term resources on a predictable monthly budget.
Choosing your app developer
You've narrowed down your list of contenders to outsource app development, now it's time to choose. First, consider what companies will best fit the demands of the project: Who has the scalability, the technical ability and expertise to complete your project? From there, take a look and see what companies payment models will be most accommodating to your project, and your company. Filter through their reviews online, and don't forget to talk with the firms yourself before making a selection.
Once you've scoured the internet and have done your due diligence, selecting a good firm to build your app will be a piece of cake. Going through the proper vetting process to outsource app development is crucial to making your project a success, but it will be well worth it in the end.