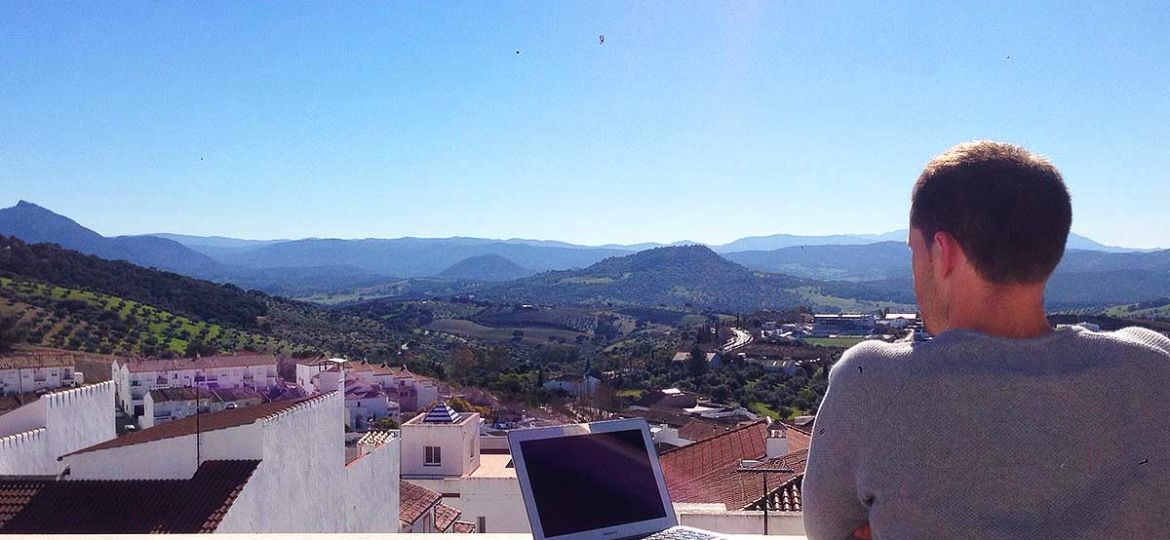 A remote web developer job has been the hottest topic in modern jobs for the past 5 years running. Whether you work from home or choose to be a "digital nomad" traversing the continents, remote work is all the rage – web development included. Remote web developer jobs offer ultimate freedom for many people; all you need is your laptop and an internet connection, and you're in business. You can work from anywhere, whether that be at home, a local coffee shop or your favorite vacation spot. 

While landing such a dream job can seem out of reach, especially if you're new to the industry, there are several steps you can take to help your career as a remote web developer take off in the right direction. Here are six tips for landing remote web developer jobs.

A remote web developer job requires experience
Having at least two years experience as a professional web developer is essential for getting a job as a remote web developer. Build your portfolio, as well as your connections and reputation. For remote work, being able to demonstrate that you are reliable and produce good work is a must. A strong portfolio and good references will help back you up.
Make examples of your work available
Have examples of your work readily available on GitHub, Bitbucket, app stores or the web at large. Hiring managers and recruiters are known for reviewing your public-facing GitHub before interviews, regardless of whether they're looking for software engineers or web developers, so make sure you've got some stand-out projects on display.
Contribute to Open Source Software
You can make contributions to open source software (OSS) or start your own library that will help people do their jobs more effectively. For example, you can index processes that every engineer needs to do or create niche conversion tools. Independent projects like these can really let you showcase your creativity.
Find freelance work
Use sites like Upwork or Codementor to get paid while you look for full-time remote web developer job. And if you're on Codementor, don't forget to take the time to keep educating yourself, too. When you have remote web developer job, its necessary to demonstrate your ability to work remote.

Build your karma
A good reputation always precedes you. Rave reviews on freelance and mentoring sites, combined with good karma for answering questions on Stackoverflow, are great for showcasing your ability to work with and educate others.
Get an AWS Certification
Get an AWS certification for developers. While the cost can range from $1,000 to $2,000, this is a certification that will give you an edge. AWS certification requires a few years of experience, plus about 50 hours of studying for the exam. Not only does this certification demonstrate your capability, it will give you a leg up on your competition. If you work for us, Gennovacap will help you get certified for $500 through our partner program with AWS.
The competition for remote web developer jobs is steep – and stepping up your game is key to successfully landing the job of your dreams. But with these six tips, you'll be starting off on the right foot.