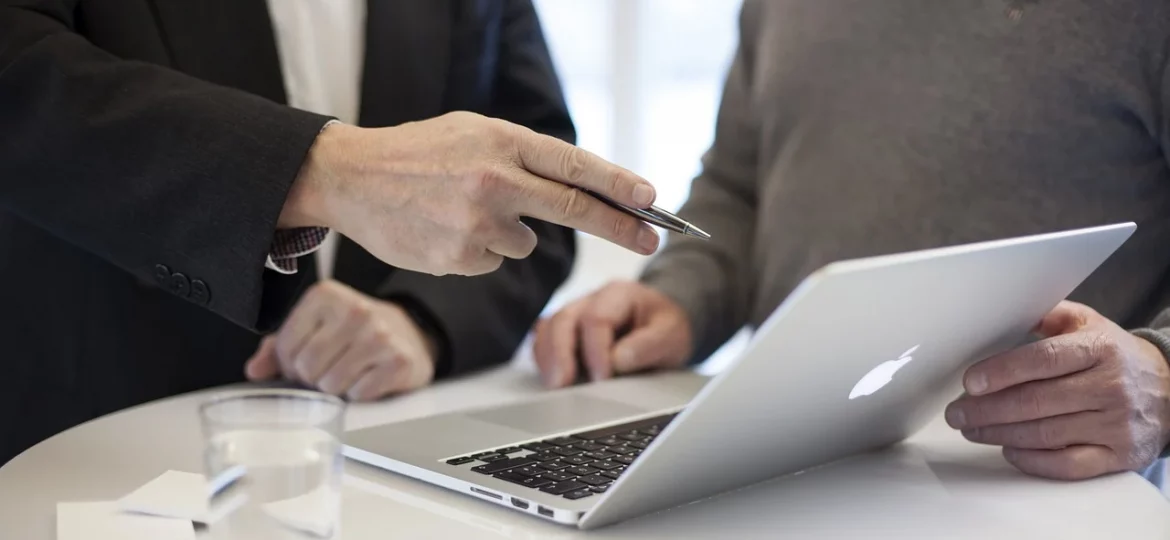 DevOps professionals are in high demand. With more businesses looking to recruit employees with expertise in this area, consultants are a valuable addition to the team. The DevOps market is expected to grow by over 20% by 2026. In this guide, we'll discuss what DevOps consultants do, how much they earn and where to look for DevOps Consultant Jobs.
DevOps consultant versus DevOps engineeR
DevOps consultants are not the same as DevOps engineers. There are key differences in their roles and responsibilities. Engineers are concerned with the day-to-day running of operations. Whereas, consulting is more focused on solving specific issues, providing tailored recommendations for businesses and organizations and drawing up plans of action.
What do DevOps consultants do?
DevOps consultants work to improve operations and optimize DevOps outcomes. Business owners may hire external consultants for DevOps professional services or recruit for in-house roles. They can evaluate existing systems and cultures, make recommendations for changes and improvements, and also identify effective solutions.
This will help companies achieve key objectives and tackle specific problems for optimal software delivery. They work with clients to establish pain points and inefficiencies. They also implement strategies to streamline operations and engineer change.
Hiring a DevOps consultant can help business owners and leaders tackle existing issues and identify the best ways to move forward. However, once a consultant advises or recommends strategies and measures, it is up to the client to choose which path to go.
What are the roles and responsibilities of DevOps consultants?
DevOps consultants have a diverse range of roles and responsibilities and they may work with a broad spectrum of clients. As the demand for these specialists increases, the pool of clients is expanding to cover an array of sectors and industries. Key roles and responsibilities for consultants include:
Analyzing existing strategies, tools and systems
Evaluating the client's DevOps culture and environment
Liaising with clients to discuss primary aims and problems to solve
Establishing key objectives and pain points
Using DevOps tools and industry-standard methodologies to draw up tailored plans and roadmaps
Educating and training employees
Establishing intelligent, efficient infrastructures
Supervising architectural changes and designs
Facilitating growth in line with client objectives and KPIs (key performance indicators)
Many projects that consultants undertake will focus on identifying and responding to company issues. They will also suggest modifications and new strategies throughout the development lifecycle. Some consultants will stay in contact with the client to oversee, implement and manage changes.
How much do DevOps consultants make?
DevOps experts are in high demand, and as a result, salaries are increasing. Statistics suggest that the average salary for a DevOps consultant in the US is now $125,000 (source). Entry-level roles are usually advertised at $100,000-$140,000 but senior consultants have the potential to earn much more.
Salaries for more experienced DevOps consultants usually increase to around $140,000, with some professionals earning up to $170,000. Research indicates that salaries are highest in San Francisco (source).
With the demand for DevOps consultants on the rise wages are likely to rise in the coming years. The exact wage for a DevOps consultant will depend on the employer, the project and also the employment status of the individual. Some consultants are self-employed or freelance, while others have an annual salary. Some companies offer higher wages than others.
Top 10 DevOps consultant job boards
If you are a DevOps consultant, there are many options to explore when it comes to finding top DevOps jobs. Here are the top 10 job boards for DevOps consultant jobs:
Dice.com: Dice.com is an online job board and recruitment platform, which connects organizations and employers with talented tech professionals. Thousands of employers use Dice and it offers a wide range of features, including profile analysis and personalized recommendations.
Hired.com: Hired.com is a high-profile platform, which brings employers and job-seekers together. They specialize in engineering, DevOps and sales roles. Hired.com also advertises opportunities across the US and the UK and Ireland.
Angel.co: Angel.co specializes in start-up recruitment and focuses on development and tech roles in the US.
The Ladders: The Ladders is an exclusive recruitment platform, which is designed for professionals with salary expectations over $100,000. Job-seekers can search for suitable roles and create a profile, while recruiters and employers can find suitable candidates. There are over 250,000 screened jobs available.
Crunch Board: Crunch Board is a popular job board for tech startups and professionals who are hunting for new opportunities. It is possible to create both employee and employer accounts. The job board, which is updated constantly, advertises roles across the globe.
Tech Careers: Tech Careers is an easy to use, interactive job board. It enables job-seekers to search for vacancies, which suit their location, level of expertise, experience and job title. Featuring vacancies from top organizations, users can also sign up for alerts to ensure they hear about exciting roles first.
White Truffle: Established in 2011, White Truffle is a talent sourcing platform, which provides opportunities for both employers and employees. Job-seekers can search for the latest vacancies and employers and employees can benefit from innovative job matching technology.
Smashing Magazine Job Board: The Smashing Magazine job board helps developers and designers to find top jobs quickly and easily. It is suitable for both employers and employees. The board also advertises vacancies across the world.
Underdog: This is one of the best places to go for start-up jobs. Underdog is all about making it as easy as possible to find and apply for jobs. Most of the roles are remote or located in New York and San Francisco.
Tech Fetch: Tech Fetch is a US leading job portal. They provide employers with over 1 million tech resumes. It also has over 100,000 tech roles for job-seekers. Matching technology enables employers to access the top 10 candidates in just 30 seconds.
While there are plenty of job boards out there, you want to make sure your search is tailored for DevOps Consultant Jobs.
Summary
DevOps consultants play an integral role in helping businesses solve issues. They help implement effective procedures, measures, tools and strategies throughout the development process. DevOps consulting is a varied role, which involves working with a wide range of clients.
DevOps consultants earn an average of $125,000 but there is potential to earn more. There are several innovative job boards available for employers looking to add to their team. As well as for consultants searching for a new challenge.
Interested in hiring Gennovacap?
[hubspot portal="3970341″ id="94c98f33-2b0f-4df5-a88b-1357f1d1df8b" type="form"]