If you can't deploy product updates faster and better than your competitors, your business is in trouble. That's why DevOps experts are hired: to transform your development operations into delivering a better product – while saving money and time. 
But you probably already know why DevOps is important to keeping your product profitable. Gennovacap's consultants love guiding your business through the daunting process of updating your development life cycle. 
Our AWS DevOps team was able to save an AI company 90% on their cloud costs using Amazon Spot Instances. We didn't just save the company money though, but provided a more stable development pipeline too.

Gennovacap is a reliable team of engineers with expertise in: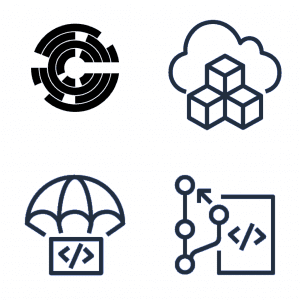 Why DevOps experts at Gennovacap?
Knowing how to use DevOps tools is only one part of the solution. Knowing how to work with your developers and your operations team made up of real people – not just computers – to achieve your business goals is even more important. That's why DevOps experience and flexibility are so valuable.
Ready to work with the team of engineers that put Gennovacap among the top rated app developers on Clutch? Good – because we can't wait to get started updating your development process – so you can update your product better, quicker and cheaper than your competitors. Set up a consultation with one of our experts today: